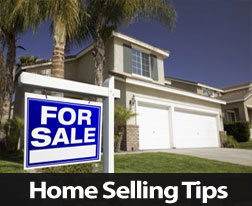 It can be very difficult to determine what your property is worth in the current marketplace, because you are biased by what the property is worth to you. These emotions can get in the way of impartially evaluating a property and often cause sellers to overprice their home.
When pricing your property, you need to be objective and reasonable so you can come up with a selling price that will capture the interest of buyers.
Here are a few examples of common mistakes people make when pricing their house for sale.
Reading Too Much Into Online Comparable Properties
Avoid relying too much on online pricing information of sold houses. They can be a perfect place to start for getting a general idea of how much real estate is worth, but they are not always accurate. 
Overestimating The Market
Don't assume that you can sell your house for the same price at which you purchased it. Unless you bought your house a few weeks ago, the real estate market may have changed — sometimes significantly — and the purchase price will not reflect the appropriate pricing for today.
Overpricing To Pad For Future Negotiation
Don't overprice your Monterey bay area home in order to be able to negotiate to the price you want to settle on. Of course, you want to get an appropriate value from it, but many first-time buyers are on tight budgets and will rule out higher-priced houses. Your over-priced property may sit on the market longer and then the price will have to be reduced anyway.
Factoring In The Cost Of Your New Home
Don't factor in the cost of your next house. Your listing price should not reflect how much money you'd need to purchase your next property. The price of the house should be the same whether you are wealthy or broke. Your financial situation is irrelevant to the potential buyer of the property.
These are just a few common mistakes you should avoid when determining the price of your home. Listed at the right price, you will get a fair amount from the sale of the house and the buyer will be getting a reasonable price too.
As always, your local real estate professional will have the best advice on getting your home ready for the market and selling for the best price.  Call them today to find out the details!