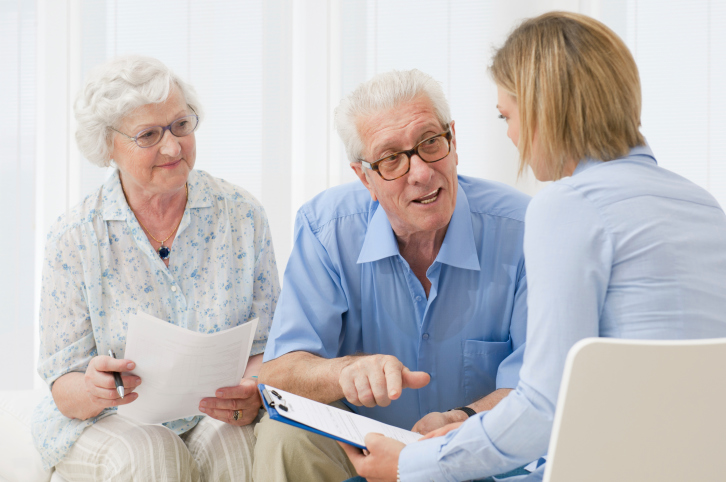 There are many homeowners on a fixed income once they reach a certain age, however, their expenses are not always fixed costs. Sometimes, there is a large medical expense or the need for a new car or a home repair. In the event that someone needs cash flow, and they are 62 or older one option is called a reverse mortgage.
Those who have equity built up in their home can draw upon this to help with unexpected expenses.  Let's consider the pros and cons of a reverse mortgage.

The Pros of a Reverse Mortgage
Taking out a reverse mortgage does have several benefits that everyone should know. First, there are no required monthly principal and interest payments although one can make a payment if they so choose.  The available cash flow is not considered income so it is not taxable ( consult with your tax advisor) You remain on the title to your home either as an individual or in Trust.
Next, the borrower can never owe more than the value of the home when the property is sold. This is the non-recourse feature.  If there is equity left in the home when the loan is due and payable it belongs to the borrower or the estate. Finally, the borrower will never have to leave their home with a reverse mortgage if they occupy it as their primary residence, the property taxes, homeowners' insurance, and other property-related charges are paid and current.

The Cons of a Reverse Mortgage
Not everyone who owns a home will qualify for a reverse mortgage. They need to have enough equity built up in the home before a loan can be executed. Once in place, this is a negatively amortizing loan. Over time the home value will appreciate as the market allows. The loan balance also grows larger over time because the principal and interest payments are deferred. Payment is deferred to a later date when the last borrower no longer occupies the home, then the loan becomes due and payable most often by the sale of the home.
Thinking about the pros and cons carefully can help someone decide if a reverse mortgage is right for them. A reverse mortgage can be an excellent way to take advantage of the equity that is currently locked up in your home.
To learn more about reverse mortgages, contact your local certified Reverse Mortgage Professional  (CRMP) for guidance and expertise.